About Our Site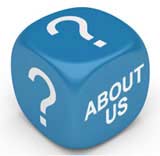 FearFreeFlying was formed to offer a unique reference point on coping with flying anxiety and aerophobia.
In today's busy and growing society air travel is accepted by a large majority of people as a routine part of life. Quite a few people treat it as an exciting experience and others as just another boring bus ride to a distant destination.
There are those of us that may or can be a little nervous of taking to the air but manage to do so without taking any special measures. It is also quite common for others to be absolutely terrified by the prospect of flying and they have to try and find some way to overcome that fear or simply not fly at all.
FearFreeFlying aims to offer help on understanding and coping with this common physiological problem. This website was recently formed by a group of people who are experts in this subject and have a special personal interest in this area offering help, advice and a sympathetic ear to those who suffer from this common form of anxiety and aerophobia.

Related Articles in the 'Site Information' Category...