Managing a Panic Attack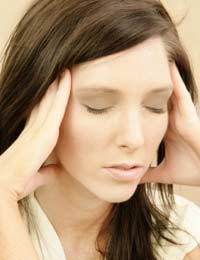 Anyone who has been diagnosed with a panic disorder and has experienced panic attacks or has witnessed someone who has had a panic attack will know that the occurrence can be frightening and a traumatic experience. For those who experience panic attacks regularly or those who know they will suffer from anxiety due to a fear such as aerophobia might be able to lessen the trauma by remembering a few basic guidelines to help them through the ordeal.
When You Feel Anxiety Developing
For some people a panic attack can come on suddenly and give little warning but others who suffer from regular panic attacks may find that they are able to identify the cause of the fright or know when anxiety is developing and likely to cause a full panic attack.If you know that queues and crowds are likely to cause a problem try and avoid them. This may be possible by explaining to the airline or airport staff of your phobia and likelihood of suffering from a panic disorder and they will then be able to try and help you by eliminating the need for standing in long queues of crowds. It might be possible to allow you to check-in earlier or away from the usual queues and also to board the plane before the other passengers arrive.
As soon as you feel anxiety increasing remember to take deep long and controlled breaths in order to gain some control over the feeling. If you have undergone any therapeutic courses that have taught you some exercises to carry out when such incidents arise sit down somewhere quiet and allow yourself the time and space to practice the techniques.
When you book your flight it might be worthwhile taking a course or speaking to a therapist who will be able to give some exercises to practice before you leave for the airport or take your flight.Remember that many people are slightly afraid of flying and experience nervousness and do not particularly enjoy the experience so you are not alone and the airlines are aware of this.
During A Panic Attack
If you are unable to keep control during the flight or when in the airport or you know that you are unlikely to it is important to tell those you are travelling with as they will understand that you are suffering from a panic attack and will be able to help and support you. This support may come in the form of diverting the general public away from the scene and also to alert the airport staff of the problem who may be able to maintain your privacy and provide a safe place for you to recover. They will also be able to find someone who is trained medically who can assist you during the experience.If you have been prescribed medication to help you through the flying experience it is important to take it as prescribed, avoid alcohol and also tell the airport staff about your medication as you will need to keep it handy on both the outward and incoming flight.
If You Witness A Panic Attack
If you have not seen someone suffer a panic attack before the occurrence may be quite alarming as the disorder may present in many ways. Often it may be mistaqken for an asthma attack or a convulsion which can be quite frightening also. Please remember that the person experiencing the attack is suffering and will not want people gathering round and staring.
If you are the only person around find a member of the airport staff and try and assist the person. Often they will not want to be touched and will become more alarmed if you are expressing your own anxieties and worries. Remain calm and give the person plenty of space. Find them a chair if they wish or help them assume a position that is comfortable for them. Encourage them to breathe slowly, keeping their head up to ensure their airway remains clear.
Offering a paper bag is no longer recommended as it can cause oxygen levels to drop resulting in further confusion and have serious side-effects.Hyperventilation usually passes on its own but if the person begins to lose consciousness or appears to have a blue tinge to their lips seek medical help immediately; this is a very rare occurrence.
Panic attacks are a fairly common side-effect of suffering from a phobia, but often the fear of the fear can cause the attacks to develop into panic disorders which will often need intervention either by using medications, learning specific therapies to treat the condition or a combination of both.
If you know you will suffer anxiety when flying it is recommended that these issues are addressed and coping strategies learned before the flight is taken.
You might also like...