The EMDR Technique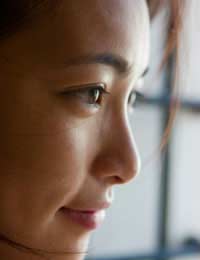 The EMDR technique or eye movement desensitisation reprocessing therapy is a very safe and effective method of overcoming many phobias and disorders that cause negative thoughts or responses to negative images.
How Does It Work?
Developed in the 1980's by psychologist Francine Shapiro, this technique is a relatively new treatment that has benefited from high success rates, particularly among those for whom other treatment options have not worked.
It is based on the theory of rapid eye movements which are a natural occurrence during sleep when the brain is processing thoughts, images and emotions in the mind, permitting us access to them and allowing us a way of managing them.Scientists have found that disturbing and distressing experiences and images are stored in the brain and the associated negative emotions and responses become 'trapped' in the body preventing us from processing them during periods of rapid eye movement.
EMDR unlocks these thoughts, helps the brain process them, therefore reducing anguish and angst.
The therapist helps the person to recall events, images or thoughts and gently 'couples' rapid eye movements to each event by careful observation, then redirects the eye movements using a stimulant or distraction such as a light, object or music. This causes the brain to process the thought without experiencing the negativity that was once associated with it. From time to time the therapist may interrupt to gauge how effective the stimulant is or to ask how the client is.
The aim of the therapy is to be able to recall events, think about the issue surrounding their phobia, and experience them in a different way. The thought or memory usually remains, but the method of managing it will be different as will the intensity of the response.
It is often very useful to be used in conjunction with other therapies, and activates the brain into removing negativity which will have a positive influence on the effectiveness of the other therapies.
On the whole, EMDR seems to produce much quicker and more effective results than some other forms of therapy and is now becoming increasingly popular in use because of these facts and also because it usually warrants fewer chemical medications needed. It also allows the person to treat their phobia without having to deeply explore, relive or verbalise any negative experience they may have had.
Who Performs The Therapy?
EMDR is carried out by a trained therapist, usually with a clinical background in psychology and proof of certification should be very evident. A session will normally last between 1 and 1 1/2 hours.
Before treatment begins the therapist will carry out an assessment as to whether the person intensity of fear requires this treatment, and they will also try to understand the background or cause of the phobia.
A session normally costs £35-£70 depending on the service provider, and will necessitate self-referral and attending the clinic or office of the practitioner.
EMDR is becoming very popular as a way of treating phobias and anxieties as it is very fast acting, safe, uses no invasive equipment or medications and produces very good results.
You might also like...