Herbal Remedies For Relaxation And Stress Relief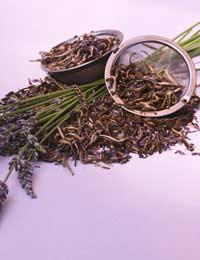 Herbal Remedies For Relaxation And Stress Relief
Stress and anxiety are a part of life and something that we all experience from time to time. For some people however levels of stress can be very high and initiated by many different sources often preventing them from enjoying many activities or even coping with daily tasks in everyday life.
How Herbal Remedies Can Help
During episodes of stress and anxiety, the body undergoes some biological changes. These changes can involve increased acids in the stomach, muscular tensions, changes in neurological function and personality and emotional response. These changes may present themselves in a number of ways including headaches, irritable bowels, stomach upsets, shaking and tremors, inappropriate or uncharacteristic personality traits, not normally seen in the individual.
Many of the herbal preparations available for use by the general public, claim to soothe some of these complaints, many often targeting specific complaint and disorders, whilst others are for more general use.Conventional medicine also recognises the potential benefits of these products and many prescription medications are actually derived from plant extracts and herbal therapies.Chamomile teas are well documented for having a positive effect on stress, as is lavender, often used before bedtime or as an additive to bath water and cat nip which, although used frequently for addressing feline behaviours, is also thought to help soothe in times of stress.Remedies such as ginseng, St John's wort, reishi and passionflower are known to help soothe the nervous system during episodes of anxiety, whilst lemon balm is recommended for help to eliminate aches and pains.
It should be noted however, that an added benefit of using herbal preparations instead of conventional therapies for treating stress is that each preparation can be tailored to meet an individuals needs and what may be a perfect solution for one person, may need significantly altering to help another.
Types Of Remedies Recommended For Decreasing Stress
There are many different types of herbal therapies that claim to have a positive effect on stress. These can be taken in tablet form, infused in drinks such as tea, as scented candles, aromatherapy oils or even as powders and ointments, so there will be a suitable method of receiving the benefits of fruits and herbs for everyone.
Associated Risks
As with most health related remedies, there are a few risks and side effects, though these tend to be a lot less severe than those associated with conventional medicine.If ointments, balms and creams are chosen it is advisable that a small skin test is performed before applying the lotions, in order to determine if an allergy is likely to occur.
It is strongly recommended to employ the use of a professionally trained aroma therapist or herbalist to advise on contra-indications, as many of these preparations are not advised for use alongside some prescription medications and will cause an adverse effect, sometimes quite dangerously so.
Herbal remedies are very well known, both today and historically in many different societies and cultures, for their healing and soothing effects. For those with existing medical conditions and those already taking medications, it is strongly advised that advice is sought from a professional herbalist and your GP before any of the therapies are used.
You might also like...