Can Valium be Prescribed for Nervous Flyers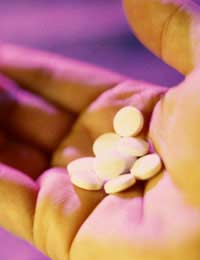 Being crippled with a fear of flying can prevent many people from enjoying holiday times with friends and family and many seek advice from their GP about whether the use of medications can help ease the anxiety that they expect to experience.Being a nervous flyer or afraid to fly is a fairly common occurrence and there are many people who feel nervous when boarding a plane or during take-off or landing, but aerophobia can be a strong fear that may prevent the sufferer from fulfilling their desires to travel.The use of Valium has been used in the past to help nervous flyers but it is being used with more caution in recent years a there are now many therapies that may be tried first before the use of medication is discussed.
What Is Valium?
Valium, correctly termed Diazepam, is a benzodiazepine that is used to help lessen the symptoms of anxiety.It is often used to help sufferers of panic disorders but should not be used long term which is why it has often been prescribed for one-off use such as those who are planning to fly.Valium can be unsafe if used incorrectly so it must be prescribed by a qualified doctor. There are several internet sales sites that claim to offer Valium as a product but be very wary of these types of sales as there is no guarantee that they are selling licensed drugs that have been deemed as safe by the governing bodies. As with any medicines, always make sure you have spoken to a doctor who has assessed whether it is safe for you to take certain medications. Many drugs interact badly with each other or in the presence of certain physical conditions and only a qualified doctor is able to judge your suitability.
Is It Dangerous?
If it is used for long periods or taken incorrectly, Valium can be damaging to physical and mental health and there are concerns that it may become addictive to some users if the take it habitually every day.For short term use it is usually quite safe but if you are planning to request Valium from your GP, it is vital that he or she is fully informed of your past and present physical health and of any existing medications you are taking (including those used recreationally).It is inadvisable to drink alcohol whilst taking Valium as the effects might be heightened or lessened.Your doctor may agree to prescribe Valium for you for occasional use such as when you are flying but will not allow it to be used long term or regularly. Those who are nervous of flying and expect to take regular flight travel may wish to re-evaluate their transportation methods or the reasons why they must fly in the first place.
Travelling With A Prescription Drug.
As the security at airports is now very strict, travelling with medications can be quite complicated.It is essential that you keep your medications in their original containers that are clearly labelled with you details. It is also helpful to take a letter from the doctor who prescribed the drug stating the reasons for needing the medicine.Always carry your medicines in your hand luggage and present them at customs when requested.
Valium is a drug given to lower episodes of anxiety and reduce panic, and has been used to help those with a fear of flying. It is however recommended that other methods of conquering the fear are addressed as these may work long term and be less hazardous to health.
You might also like...