How Airlines Can Help With the Fear of Flying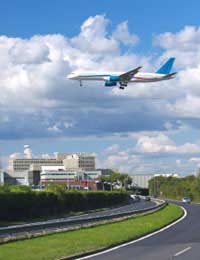 How Airlines Can Help With The Fear Of Flying
Fear of flying, or aerophobia is a very common anxiety affecting a great number of people. There are many ways and methods of helping someone overcome their fear of flying, many of which can be adopted by the airlines as a way of increasing business and helping people lead full and active lives enjoying a wide variety of holidays of business opportunities which otherwise may be unachievable.
Often an area that was ignored in the past due to negative exposure to flying, airline bosses are now realising the market potential if all of the general public enjoy flying and find it a positive, or at least bearable experience.
Before The Flight
Always leave plenty of time before reaching the airport, this may sound like prolonging the experience, but in fact it will provide plenty of time for practicing relaxation methods, or other learned and trusted therapeutic techniques, and also allow you to check-in before the crowds start.
Break down the sequence of events into manageable tasks.
It may be in the airlines best interest to run a course allowing passengers, and in some instances staff the opportunity to overcome their fears. This may be by running courses at either the airport itself (as this may be part of the therapy), at an independent location or even using some form of media.
These courses may be advertised in local papers, at the travel agents or via leaflets provided by the airline itself. They are normally run by fully trained professionals using proven methods for beating fear and anxiety. Ask your travel agent or local airport for more details.
The passenger has a responsibility to inform the travel agent of their fears who will then pass on this information to the airline who can make adequate provisions to accommodate these types of passengers. These considerations may be allowing the passenger to choose the seat that is preferential to keeping their anxieties at bay, allowing them to check-in an board at the least busy times, giving them guidance through the whole airport experience, and also to raise their awareness of courses and therapies that may be useful to pursue before the flight, in an attempt to manage the phobia before the flight takes place.
During The Flight
It is imperative that staff members are fully equipped to manage anxious passengers as this is essential in achieving a successful flight. Anxious passengers, particularly those with aerophobia may alarm other passengers, voicing irrational thought processes or using inappropriate body language.
As the passenger boards the flight, or even during check-in, they could find benefit in informing the staff of their phobia. Most airline crews are now specifically trained in managing fearful passenger and will be able to offer reassurance, comfort and even help with relaxation methods during the flight.
Aerophobia is a very common fear and airlines are now realising that their business and passenger satisfaction rates can be improved by helping these passengers (and some times staff), address their fears and learn coping techniques. Many offer courses or information on the subject which can be obtained from either travel agencies, airports or from the airlines themselves.
You might also like...