Time Line Therapy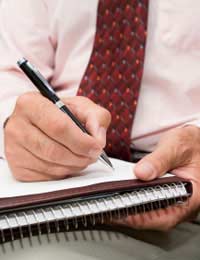 Based on the principles of neuro-linguistic programming and being very similar in outlook and aims, time line therapy is a relatively new idea that was first developed and documented in the 1980's.
What Is It?
Time line therapy is way of releasing negative emotions such as anger, fear and anxiety by observing their presence in our past and expelling them, therefore preventing them having any negative influence over the decisions we make now and in our future.
There are three main strategies surrounding time line therapy: removing negative emotions, understanding decision limitations and understanding belief limitations.
Removing Negative Emotions
Many people, including professional therapists, believe that with-holding negative emotions or other undesirable feelings can actually block the normal functions, channels and flow of the human body. These blockages are thought to have detrimental effects on both physical and psychological health.
Time line therapy aims to find these emotions and the reasons for them and release them from our system.
Understanding Decision Limitations
Due to the decisions, consequences of the past, our sub-conscious minds may already have a made a decision on the way we approach or choose our options in the present. Whilst our conscious mind may be trying to process and judge a situation that is happening in the present, the sub-conscious mind will already have chosen the route we are going to take and force it into our conscious mind. For example, if a person has had a very bad experience on a previous flight and did not handle it well, they may already have a negative attitude to the exercise of flying, and even though another flight will be totally different, the mind will already have decided that it will not cope well or enjoy the flight.
Understanding Belief Limitations
Whilst under-going time line therapy, the person is taught to recognise how our pre-determined beliefs can limit the enjoyment, pleasure and options available in the future. By learning how to alter how internal feelings affect actions and outlooks, the person will learn to see that their current set of beliefs about a given situation will limit their ability to perceive it in a more positive manner. Clients are taught how to identify past experiences and how these have negatives influenced the beliefs and outlooks of the present.
Aims of Time Line Therapy
Using the three strategies explained, time line therapy aims to allow the individual to unblock negative emotions and how to release them, find out what holds us back, how we can improve our abilities, how to make choices judged on the immediate situation without allowing the past to influence us and to increase self-esteem, self-belief and how to visualise ourselves succeeding in the future.
How Does It Work?
Using the help of a qualified therapist, the individual creates a time line of their life and documents and catalogues any events or occurrences that have caused a negative feeling or outcome. Using the expertise of the therapist, the person is then encouraged to discover the very first association of this negativity, often meaning going back further in time to a previous, seemingly unrelated event and is then taught how to release these emotions.
The individual can then see how past experiences influence the decisions and beliefs that are made in every day life; most people are extremely unaware of the correlation between events of the distant past and its effects of how we live our lives in the present.
As timeline therapy is based on the principles of neuro-linguistic programming the therapists sought and used will normally be the same as those offering NLP.
Time line therapy is a method of learning how the past can influence the present, how to manage the negative aspects of the past and how to prevent it affecting the decisions made in the present and in the future.
You might also like...