Relaxation Techniques for Phobias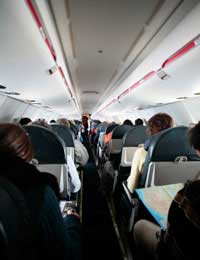 As important as relaxation is in becoming part of an everyday routine so to is ensuring that the correct techniques are learned and practised to guarantee that the most benefits are being gained.
There are many approved techniques concerning relaxation, most of which once learned, can be used in all areas of life, and along with becoming part of routine, can be relied upon as a coping mechanism in highly stressful and distressing situations.
Methods of Relaxation
Meditation aims to clear the mind of all thoughts allowing both the conscious mind and the body to release tension and stress. Whilst the mind is free of thoughts, the body can fully relax and heal itself of the damages caused by carrying around pent-up stresses. It is also useful in immediately stressful situations such as flying as once it has been learned and perfected, it can be carried out virtually anywhere at any time.

The goals of mediation are to allow the mind to free itself of thoughts, by demonstrating repetitive but not taxing activities which can be performed until the mind has learned how to shut off from the world and the art can be perfected. The only thoughts should be concentrating on deep and regular breathing and by listening to the heart beat, which if practised correctly, should be easily achievable.

Massage is another way of allowing the body to become de-stressed. The masseur can focus on particular areas of the body, or can provide a general massage incorporating all of the body. Whilst enjoying a massage, the individual can use the time to meditate, thus benefiting from two methods of relaxation. The aim is to increase the flow of energy through body, therefore improving the functions within the body and benefiting overall health. It also serves to remove tension held in the muscles and allows the persons body to become so relaxed that their mind will also hopefully follow suit.

Muscular relaxation focuses on relieving the muscular skeletal system of its anxiety and tension, and using specific techniques, can be used on all muscle groups of the body. Again, this can be practised at any time and can be used in demanding situations or as a coping mechanism.

The person learns how to contract a muscle or group of muscles, hold them taut for up to ten seconds then relieve them of the tension so they instantly fall into a relaxed state. This can be done with any controllable muscle group and is often best achieved working from the toes upwards.

Deep breathing exercises have a number of beneficial qualities and can also be used on an ad-hoc basis once the techniques have been perfected. The person learns how to breathe using their diaphragm and abdomen instead of just their chest cavity. This can take a while to perfect but when achieved has many benefits on the whole body as more oxygen can be taken and processed in the body, allowing for a greater volume of carbon dioxide to be exhaled.
Yoga, if learned correctly, and this can also take a while, uses many of the techniques mentioned in combination and can provide both the body and the mind with techniques of relaxation. Yoga can be learned from DVD's and books but attending a class with a qualified teacher is probably more useful for the beginner.
Focus therapy involves using a personal item that has appeal and promotes positive and happy feelings and emotions. The person is required to focus all of their attention solely on the item and using all of their senses learns to appreciate the items. The aim is to improve harmony, peace and calmness within the individual.
Accessibility of Techniques
Many of the techniques explained can be learned from attending lessons or sessions, DVD's, books, CD's or from those around us. It is very important that the correct technique is employed especially when receiving massage or instruction on breathing exercises as to learn or receive incorrect technique can have a detrimental effect.
Learning how to relax properly may seem like a strange expression, but for many people, particularly those experiencing high levels of anxiety, it is not something that comes naturally and must be learned in order to gain from its potential benefits. Using a proven technique can provide the individual with the tools needed to cope with any given situation and can be practised regularly until it becomes a natural coping mechanism.
You might also like...